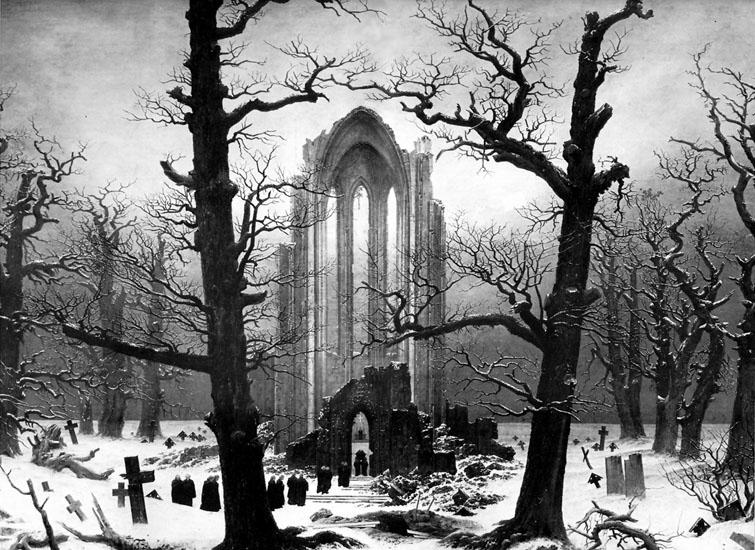 Pictures
I am going on exploring soundscapes, inspired by some masterpieces from hystory of art.
Works

These are the inspiring pictures:

Cloister Cemetery in the Snow by Caspar Friedrich

The Triumph of Death and The Tower of Babel by Pieter Brueghel the Elder

The Isle of the Dead and The Sacre Wood by Arnold Böcklin

The Bard by John Martin

The Raft of the Medusa by Théodore Géricault

Witches' Sabbath by Francisco Goya

The Head of Medusa by Caravaggio

La Mort du Fossoyeur by Carlos Schwabe

Cave of the Storm Nymphs by Edward Poynter

The Nightmare by Henry Fuseli

The Scream by Edvard Munch

Monastic Yard in the Snow by Karl Friedrich Lessing

Keyboards, Bouzouki and Programming: Dario Belloni

Composed, arranged, recorded and mixed by Dario Belloni

Recorded between March and September 2013

Sounds:

I used mostly strings, brass and percussions and winds.

Style:

Mainly these tracks have a dark mood, with some ethnic spices here and there.