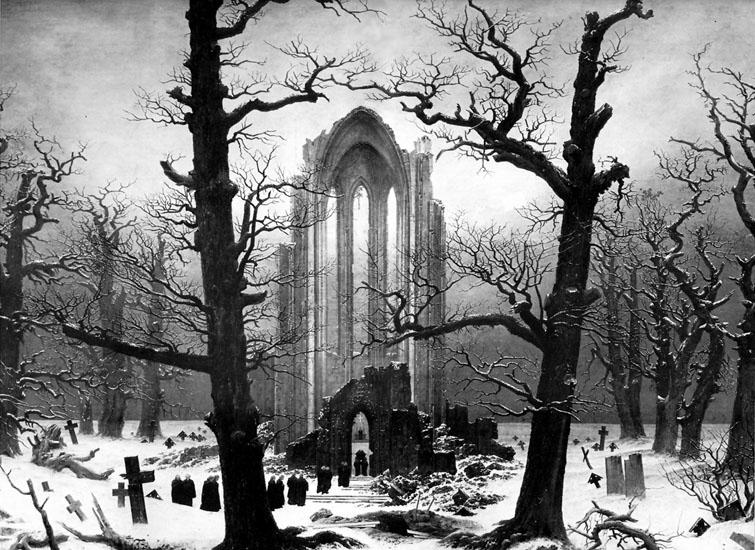 Pictures
Proseguo con la mia esplorazione dei soundscapes, lasciandomi ispirare da alcuni capolavori della storia dell'arte.
Opere

I dipinti che ho utilizzato come ispirazione per questo cd sono:

Cloister Cemetery in the Snow di Caspar Friedrich

The Triumph of Death e The Tower of Babel di Pieter Brueghel il Vecchio

The Isle of the Dead e The Sacre Wood di Arnold Böcklin

The Bard di John Martin

The Raft of the Medusa di Théodore Géricault

Witches' Sabbath di Francisco Goya

The Head of Medusa di Caravaggio

La Mort du Fossoyeur di Carlos Schwabe

Cave of the Storm Nymphs di Edward Poynter

The Nightmare di Henry Fuseli

The Scream di Edvard Munch

Monastic Yard in the Snow di Karl Friedrich Lessing

Tastiere, Bouzouki e Programming: Dario Belloni

Composto, arrangiato, inciso e mixato da Dario Belloni

Registrato tra Marzo e Settembre 2013

Suoni:

In questo cd uso per lo più archi, fiati e percussioni orchestrali ed etniche.

Stile:

Il cd è abbastanza cupo, in sile neoclassico con qualche pennellata etnica.